Samsung Next
Brand Identity
Samsung Next is an innovation group within Samsung dedicated to helping product builders and founders reach a global audience through investment and expertise. They approached us to help them tell their story through a completely revamped online experience that highlighted their global team and partners while emphasizing more human stories and editorial content.
Brand Identity, Art Direction, Web Design
CHALLENGE
The audience that Samsung Next serves is vast as is their global team, but their existing site didn't allow for them to tell the human stories that brought what they did to life. They needed a site that reflected their ethos and spirit, while providing their team the guidelines and flexibility that allowed them to create and share custom generated stories and content.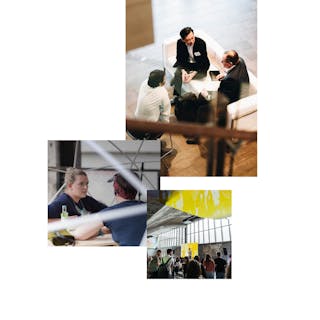 VISUAL SYSTEM
Before we dove into site design, we helped create a more unique and humanized identity system that both fit in with the larger Samsung brand, while having just enough unique personality to be both distinct and scalable as their site grew over time.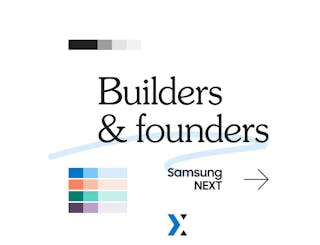 BUILT TO SHARE STORIES
We helped them develop a number of blogs and editorial sites to help them share their stories with the world. Samsung Next Component and Samsung Next Dispatch were two such sites that provided specialty insight and case studies aimed at helping builders and entrepreneurs get their product off the ground.
CMS
To give Samsung Next the most versatility while giving their global team the ability to create edit and share their stories we developed, along with our development partner 14four, a customized CMS (content management system) that provided thousands of unique templated features.
A project like this wouldn't be possible without the close partnership and dedication of both our internal partners at Samsung Next, as well as our development partners at 14four.