Microsoft
Comms Art Direction
VISUALIZING WORLDS YET TO BE SEEN
Meant to inspire, spark imagination and champion innovation, much of the work the design team at Microsoft does is so future thinking, it's hard to visualize just how it will take shape. Our longtime partner, and Microsoft CVP of Design Albert Shum and his team engaged Mega to develop a unified visual tone for these concepts and various communications that the team delivers inside and outside of the walls of the Microsoft campus.
Working with the design team at Microsoft we helped create an abstract visual direction designed to showcase just how varied and unwritten the possibilities are in the world of creativity, technology and design.
We created a system where 'blobs' become the building blocks and signifiers for worlds yet to be imagined. We built them in 3D to use materiality and motion to show how these new ideas can interact and create something completely new.
We designed a font called 'Blobbie' with alternate forms of each glyph to add a bit of variability and digital weirdness to headlines and animated type.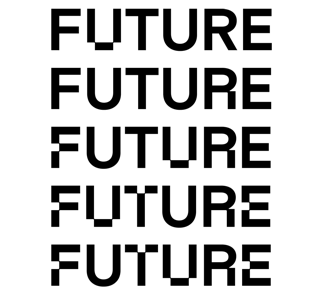 Opt In
Opt In is a quarterly publication conceived by the Microsoft comms team and focused on design leadership inside and outside of the organization. Each issue, a handful of creative leaders would be asked to contribute thought piece to spark new conversations around the role creativity can play in business and culture.
The idea was to invite one artist each quarter to contribute a selection of work for each publication. We asked artist Nicholas Law to be our first guest artist.