We blend design and strategy to help brands across a wide range of industries expand their reach.
Our range of experience allows us to provide an entire ecosystem of innovation and expertise.
What we do
Brand Strategy
Identity Systems
Visual Direction
Naming & Messaging
Content
Art Direction
Tone & Voice
Visual Direction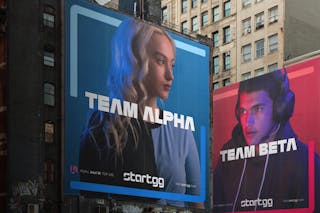 Mega is all of the above. On any given day, you'll find us capturing content, nerding out on typefaces, building a brand strategy, or prototyping a retail experience. All while providing continued support to help the brands we serve scale and evolve.
It's not an identity crisis; it's intentional 😊 We're creative shapeshifters, adapting to the needs of our clients and embracing constant change.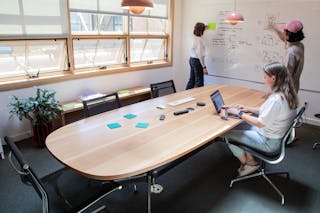 We put our partners first
Whether it's building a new brand or strengthening an existing one, our work is built on collaborative partnerships with industry leaders and visionaries.
ChefStable
Granville
Hanna Andersson
Harmonic
Holler Hospitality
Jordan Brand
Katalyst
KEX
Kodiak
L'Angolo
Marriott
Microsoft
National Instruments
Nike
Pepsi Co
Period.
Pair of Thieves
POWDR
Protect Our Winters
Provenance
RXBar
Samsung
Snap Inc.
This Assembly
Timberland
Tile
Umpqua Bank
How we work
We believe deeply in the radical and transformative power of design. Our insights are fueled by genuine curiosity, and we treat each challenge as an opportunity to make something original.
Fiercely collaborative
Whether it's developing a new brand or strengthening an existing one, our work is built on close collaboration. We're at our best when we can partner in real-time, working side-by-side as an integrated extension of your team. 
Proven and adaptable
Big and small, physical and digital, strategic and executional, we've worked with industry leaders and visionary startups to craft solutions that are completely attuned to each brand's unique needs.
Easy to work with
The relationships we've forged are built on trust, transparency, and respect.  We're open-minded & accessible, and we speak the design languages needed to get things done.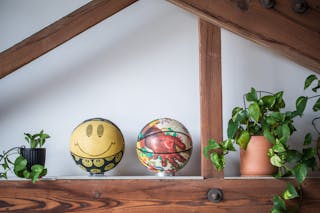 Who we are
Unique perspectives.
Diverse talents.
The Mega team is a multidimensional set of account directors, designers, project managers, and brand thinkers with decades of experience both in-house and agency side.
With a passion for design and creative problem-solving, we embrace curiosity and a collaborative working style. We never assume we can ace the test until we've done our homework. Our aspiration is not just make great work, but to be great to work with.
Join the squad
We're always looking for talented creative thinkers, makers, and doers at all levels and disciplines.