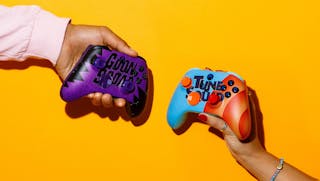 Microsoft
Xbox x Space Jam II Controllers
Xbox approached Studio Mega to develop controller artwork and limited-edition seeding kits intended to generate energy around the release of Space Jam: A New Legacy, starring Lebron James.
The team researched the film and its heritage, before rapid design iteration allowed us to quickly arrive at a set of four final pieces of controller art.
One controller took inspiration from Chuck Jones' original Coyote and Road Runner animations. With a colorful, desert landscape and accents tying it to the historic cartoon and also to the now released pair of Lebron 18 shoes Nike created to further promote the film.
Bridging the original 1996 Space Jam to the 2021 sequel, a pair of controllers are based around the jerseys of two, main teams–Al G. Rhythm's Goon Squad and Lebron's Tune Squad.
The final, fourth controller moved away from '96 nostalgia and towards the environment heavily featured in A New Legacy. Incorporating a digital circuit board motif inspired by the "Serververse," the online space where the final showdown of the film takes place.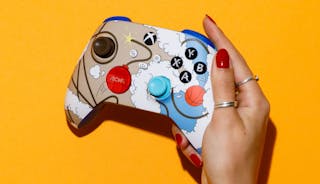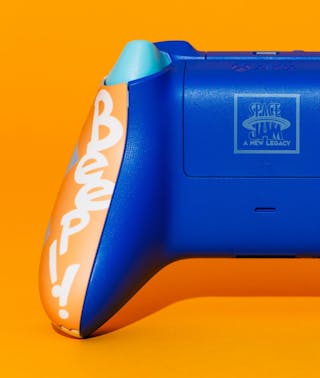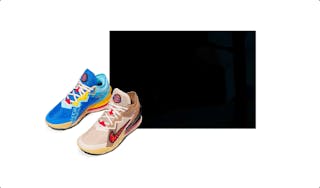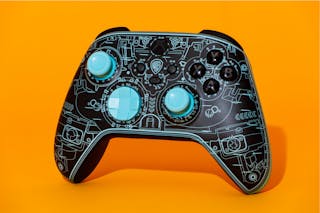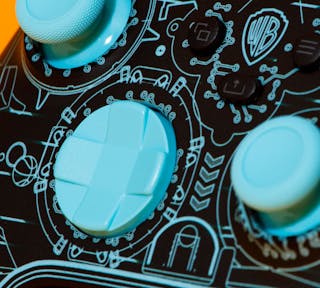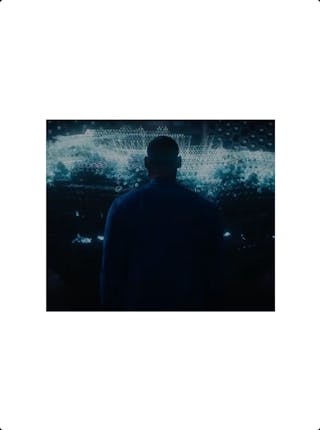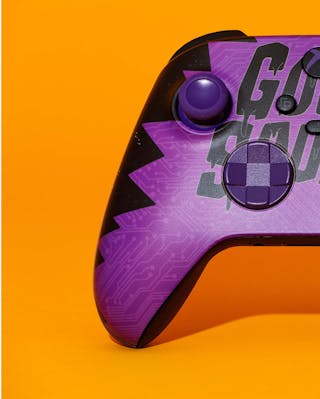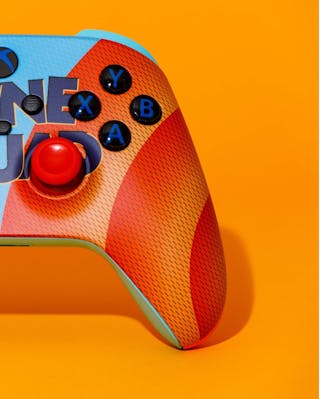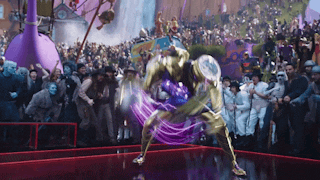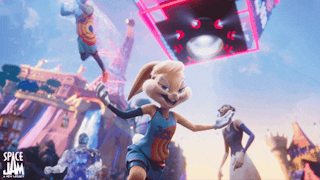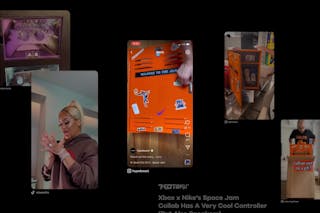 Pre-launch Seeding Program
Additionally, we also led the effort in designing and producing a set of limited edition packs in partnership with Nike and Warner Brothers, as well as from Xbox itself. For our friends in Beaverton, knowing the recipients would be hypebeasts, we had to go big to generate a meaningful impact. For the Warner Brothers kits (not pictured) we focused on the story of the Warner 3000 data server featured in the film. While for the Xbox kits, our goal was to create a collectors pack worthy of a display shelf, with each item nested and able to stand on its own or as playful, collector's shrine when left in its larger pack.
Campaign Impact
Fastest Selling LE Controller on Amazon & MS Store
40M+ Organic Views on Social (and counting)
First Ever Gaming Hardware Collaboration with Nike
Recognition
Devin Tolman, Photography
Premier Press / Flatline Fabrication, Kit Production