Pepsi
Neon Zebra
Neon Zebra is a non-alcoholic cocktail mixer created to remove the complexity of making your favorite classics and let you get back to making the most of your time together. Together with Pepsi, we brought to this new, boutique brand to life in a digital space by creating a distinct visual world to immerse users and layer vibe into function.
Art Direction. Web Design, Front-end Development
Developing a Scalable Structure
Knowing there were would be future flavors down the line, we developed a site architecture to easily expand as their offerings grow. A choose-your-own-adventure structure gives consumers the opportunity to move through each product story, letting them choose how they rediscover their favorites and create a unique journey to match their tastes.
Smooth scrolling parallax married with high impact assets create a digital space full of feeling and helps us say more with less.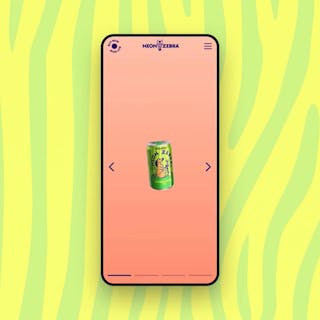 Keep People Exploring
More than just functional—simple, charming interactions and moments of delight are built in to keep users exploring and encouraging them to share their Neon Zebra experience with friends.