Harmonic
Brand Identity
Harmonic is a wellness company started by two women looking to use CBD to further women's health. We worked with Harmonic to develop a brand that focused uniquely on women, offering products and a platform for support. We developed their brand platform, identity system, packaging, e-commerce and content strategy and art direction.
Brand Identity, Brand Strategy, Art Direction, UI Design, Packaging
The identity system was created to reflect the ways in which Harmonic tunes its products to be used throughout the day to address a variety of needs.
The Harmonic icon utilized a system of graphics based on the idea of frequency, resonance, and sacred geometries to represent the Harmonic product line and its many functions.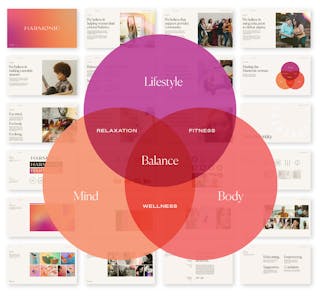 We also developed the art direction photography as well as packaging design and both design and development of the harmonic web & e-commerce site.